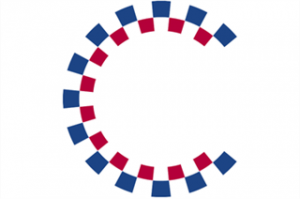 Alun Michael, South Wales Police and Crime Commissioner, said:
"The Drink Less Enjoy More campaign, heading into its third year, has successfully reduced the demand placed on emergency services due to alcohol related violence.
"Sporting events, celebrations and getting together with friends are great ways to experience how diverse and exciting the night time economies of South Wales are. The campaign simply wants to enhance this by providing staff with the resources and support they need, educating the public on the impact alcohol can have and enabling activities to support partner organisations."
Richard Lewis, Assistant Chief Constable, South Wales Police, said:
"South Wales plays host to many events, sporting fixtures and celebrations. Operationally, we work with local councils and other organisation to ensure safeguarding measures are in place to keep the community safe.
"Our message is clear- we look forward to welcoming you as you visit South Wales, but do not let  alcohol ruin your evening. "
The Drink Less Enjoy More campaign has successfully educated the public on the law around the consumption of alcohol, provided resources to train bar staff about their responsibilities, and encouraged people to enjoy their night whilst saying safe.In a survey carried out by Liverpool John Moore University on users of the night time economy throughout South Wales, the number of people who knew it is illegal to purchase alcohol for someone who is clearly drunk increased from 50.3 % to 63.4% between 2015 and 2016 as a direct results of campaign interventions.
The Law for bars
As a bar or club owner or member of staff, you have a responsibility to look after customers and help everyone have an enjoyable night
You commit an offence as an establishment or as a staff member if you serve alcohol to a person who is drunk
The person who sells alcohol to someone who is drunk can be issued with a Fixed Penalty Notice of £90 by the Police
If it goes to court the fine could be up to £1,000 on conviction
Premises might have their own disciplinary procedures
Premises could be taken to Licence Review
Section 141 of the Licensing Act 2003
The Law for Patrons
'It is an offence for a person to knowingly get, or try to get, alcohol for a drunken person on licensed premises. Breaking the law could result in a fine of up to £1,000.
You commit an offence as an establishment or as a staff member if you serve alcohol to a person who is drunk. You could be fined £1000 and premises could lose their licence'