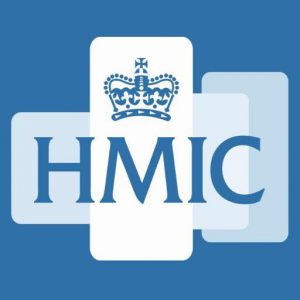 The inspection focused on four main areas with South Wales Police ranked as "good" for preventing crime and anti-social behaviour and keeping people safe; investigating crime and reducing reoffending; protecting vulnerable people and supporting victims and at tackling serious and organised crime.
Among the highlights of the report are:
Neighbourhood Policing Teams praised for understanding the needs of their local communities and working with communities to tackle local issues and criminality.
The force is good at investigating crime and keeps the victim at the centre of the investigations.
The force is good at bringing offenders to justice and has a considerably higher charge rate than many other forces, which means that proportionally it has a better success rate at getting offender to court than other forces in England and Wales.
The force is well prepared to respond to a firearms attack and has assessed the current firearms and terrorist threats facing the South Wales region.
Police and Crime Commissioner Alun Michael said: "I am very pleased to see that the Inspectorate has once again acknowledged the good work that is being carried out by South Wales Police.  The priorities set by the chief constable and myself reflect a strong commitment to preventing crime, supporting victims and working in partnership, with a focus on early intervention and prompt, positive action as well as effective partnership working.
"This latest HMIC report reflects that our commitment to prevent crime, to support victims and work in partnership is well understood throughout the force and our vision is being put into practice by officers on the frontline. Officers and community support officers are seen to be working effectively with other service providers to provide early interventions and stop problems from escalating."
Chief Constable Peter Vaughan said: "This is the second successive year that the HMIC has graded South Wales Police as being good for effectiveness – and keeping people safe and reducing crime is obviously central to what we do.
"It is very pleasing to know that all the hard work which is done on a daily basis to support victims and protect our communities is being recognised in this way.
"The public needs to have confidence that our priority is making sure the most vulnerable in our society get the best possible service. We have made substantial progress in this area, while we know that there is even more work to be done."