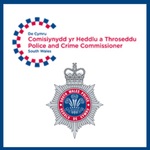 The Joint Audit Committee and the Independent Ethics Committee are well established and were set up by the Police and Crime Commissioner for South Wales and the South Wales Police Chief Constable to ensure that the highest level of scrutiny and assurance is applied to the work of South Wales Police.
Transparency and integrity are crucial in helping to build public trust and confidence in policing. As part of Commissioner and Chief Constable's responsibility to their communities, it is essential that members of the public, with suitable professional backgrounds and the required credentials, can oversee key parts of its work to ensure that it acts ethically and honestly both in terms of its policing but also in regard to the way in which it is run.
The Independent Ethics Committee provides advice, support and assistance concerning ethical challenges arising from operational, administrative or organisational matters facing South Wales Police. Members of the committee are required to have experience of understanding and operating in an ethical occupational environment and have the confidence and ability to rigorously scrutinise and question issues that may arise.
The focus for the Joint Audit Committee is on providing an independent assurance function in respect of the arrangements for the corporate governance of South Wales Police. Members of the committee are required to have knowledge of corporate governance arrangements in either the public or the private sector, at either national or local level, and have experience of strategic planning, risk management and performance management. For this committee, members need to live in the South Wales Police area.
South Wales Police covers a diverse region, policing and protecting both rural and urban areas and the two largest cities in Wales – Cardiff and Swansea. The Commissioner and Chief Constable are working hard to reflect the diversity of the communities in South Wales in the employed workforce and would like to continue this in its wider umbrella of committees and would welcome eligible applicants irrespective of gender, ethnic origin, religious belief, sexual orientation or disability.
For further details and information on how to apply, please visit our Current Vacancies page.